Kids Birthday Party Planner
Parties your child will never forget! We make it simple, easy and affordable for you.
We have over 200 characters that children love. Available to entertain parties, holiday celebrations or picnics.
Contact Us for a Customized Proposal or Quote!
Animal Acts, Airbrush Tattoo, Petting Zoos, Ponies, Puppets, Bouncers, Carnival Rides, Catering, Picnic Games
 Look-A-Like Characters and Story Telling
Super-Fun & Popular Characters such as Queen Elsa and Anna, Optimus Prime, Black Panther, Toy Story, Fairies, Princesses, Superheros, Explorer Dora, Spongy Bob, Strawberry Shortcake, Kung-Fu Panda and many more!
ANIMALS
Petting Zoo's for Kids Parties
12-15 animals (bunnies, sheep, chickens, ducks, etc.)
Hippity-Hoppity, Baaah-aah-ah, Cock-a-Doodle-Doo, Quack!!!
*** Add  1 or 2 Ponies for Pony-Rides! ***
 UNUSUAL ANIMALS
Life & Science come alive in the classroom with this interactive Wildlife Program! A professional, educated Trainer will bring 7-10 different animals from around the world!
Exotic animals include a bat-eared fox, alligator, South American kinkajou, kookaburra, wallaby, sugar glider & other extremely unusual & interesting animals!  This is no ordinary petting-zoo!
REPTILE SSSSSSSS~SHOW
Very Unusual Varmints indeed!  Snakes, Millipedes, Iguanas, Lizards, eeewww! Kids love them though!  Mouths will drop but minds will open with this exciting & kid-friendly approach to learning more about the slither & scale of our reptile friends!
PUPPY PARTIES!
WELCOME CUTE LITTLE CUDDLY PUPPIES FOR THE SPECIAL BIRTHDAY PARTY. WE BRING THEM. SET THEM UP IN A FUN FENCED AREA. AND LET THE KIDS PET AND PLAY WITH THEM. SUPER FUN AND A SPECIAL TREAT FOR EVERYONE!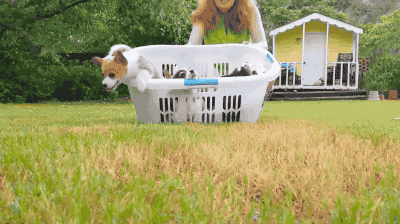 Relax & Enjoy!  RT Clown will make Party Planning Easy!
310-376-2250
A New Show For The Times!
Laugh Yourself Silly and Calming Mindfulness
Laughter and Reiki Master Ginny brings hilarity to your kids! Creating an environment of happiness and joy! A minute of laughter exercise is equal to 10 minutes on the rowing machine! 
Exercises include Animal Giggles, Sports themes, Improv Laughter like the Lawn Mower, Bubble Blowing, Popcorn laughter, Ants-in-their-pants, Ice down the back, Hot sand, Red light/green light laughter, Wide mouth fish laughter, Peek-a-boo or shy laughter, Aloha Laughter, Singing ha ha choirs…..
Throughout the show breathing exercises are done to bring kids back to their core and center them
At the end of the show, mindfulness exercises are used to center the children and teach them the tools to stay centered and begin to understand emotional health.